SEO Reporting Dashboard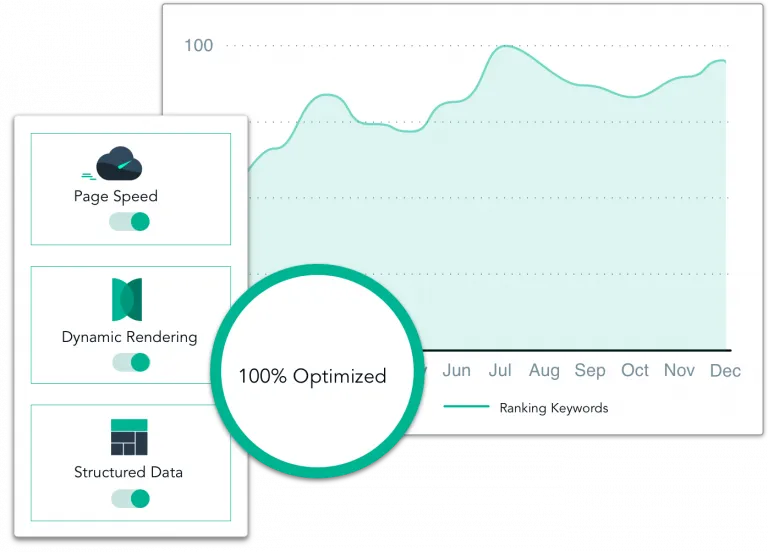 Easily manage and report on technical SEO campaigns with Huckabuy
Huckabuy's SEO Reporting Dashboard provides a suite of tools and reports that will give you control of your software and also help you get the most out of each individual product. These tools and reports enable you not only to see that our software is live and running on your website, but they enable you to drill down on performance and control which pages it's applied to and turn it on and off. 
Customizable dashboards and reports, actionable insights and complete visibility into all the technical SEO data you need from granular and bird's eye views — it's all available and tailored to your needs through our dashboard.
What You Get With Your Huckabuy SEO Dashboard
Customizable reports 
Organic Search Channel Performance Insights
Huckabuy Software Performance Insights
Dynamic Rendering and Page Speed Controls
URL Routing Controls
Huckabuy SEO Dashboard Features
Here's a list of tools and reports you'll be able to use via the Huckabuy Dashboard. Keep in mind, the control features will reflect which software products your team has purchased.
Overall Organic Search Channel Performance
Metrics from this dashboard view are pulled from Google Search Console's API to show organic channel metrics including organic clicks, organic impressions, ranking keywords, and rich results types. Downloadable monthly reports are available to present this data to fellow team members and executives.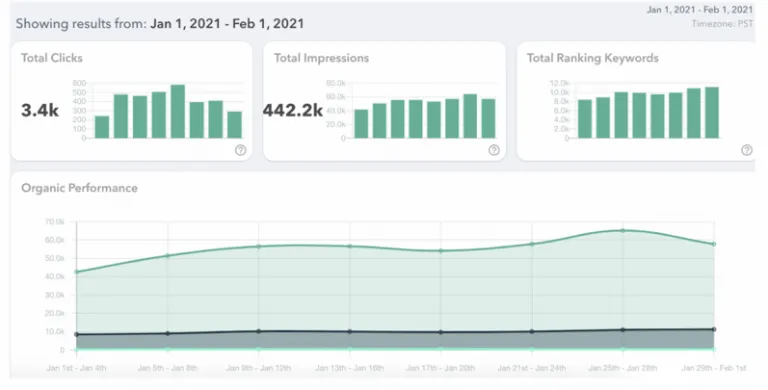 Overall Huckabuy Cloud Performance
Metrics from this dashboard view are pulled from our dynamic renderer to display URL level and sitewide crawler activity on mobile and desktop versions of your website. Metrics include total Google hits, average Google hits per day, average response times, types of robot visitors, and latest crawls by URL. Downloadable monthly reports are available to present this data to fellow team members and executives.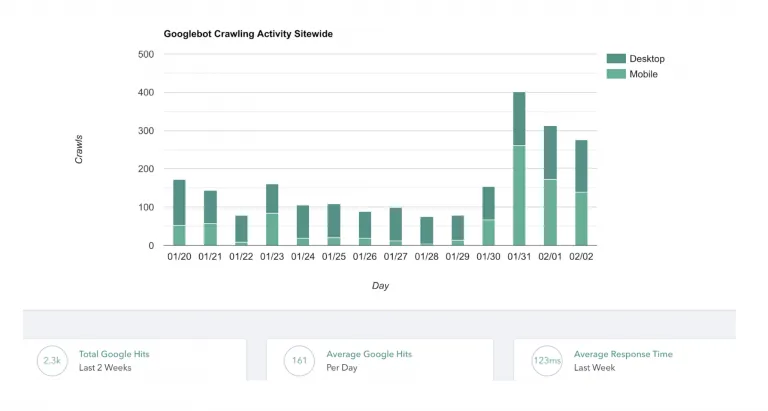 Dynamic Rendering Controls
This tool allows you to control dynamic rendering for your website. You can upload single or bulk sets of URLs, set render rules for how often a page is rendered, which pages are included in rendering, and which pages are excluded from rendering. There is also a dashboard view which shows the numbers of pages that have been rendered, whether they are optimized for crawling, and how many credits you have used for dynamic rendering in a given month.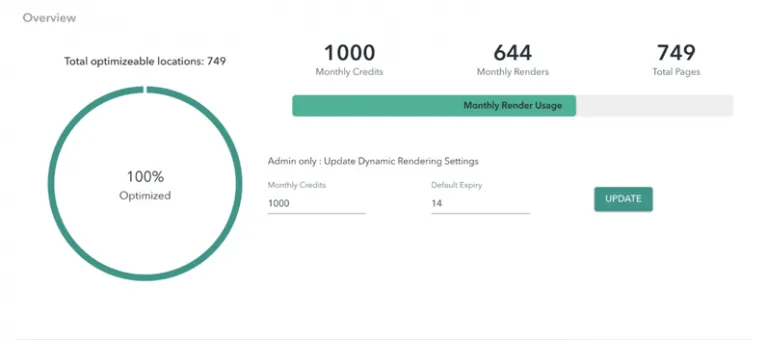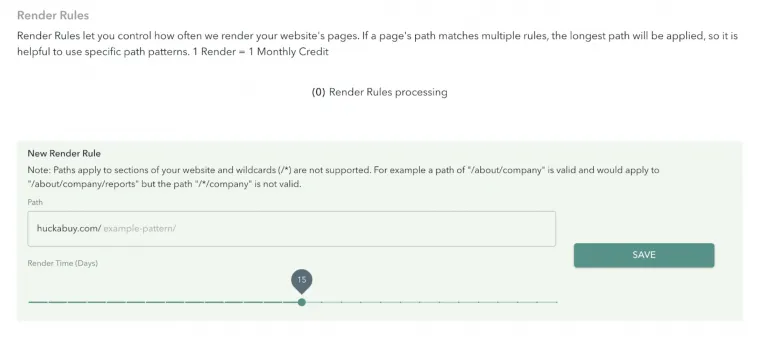 Structured Data Reporting
Data is pulled from our automated structured data software. You can toggle each structured data object in the left hand rail for a filtered report that can be exported for fellow team members and executives to view. For example — if your structured data strategy revolves around utilizing how-to and FAQ markup on key pages of your site, you can select these objects in the dashboard to view a custom report that shows the URLs where this markup is present.
Page Speed Controls
This tool allows you to toggle between all-encompassing and specific site-wide page speed enhancements. With the former control, you can turn on all enhancements. With the latter control, you can turn on specific features such as auto minification, http2, and automatic webp.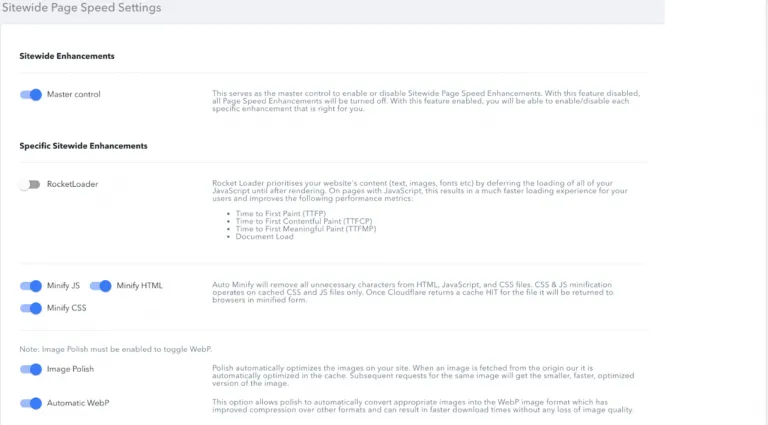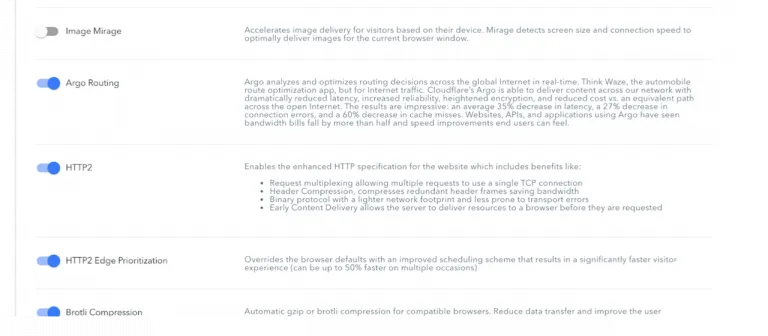 URL Routing Controls
The URL routing tool allows you to set up permanent (301) and temporary (302) custom redirects to direct users and robots to the correct pages of your site.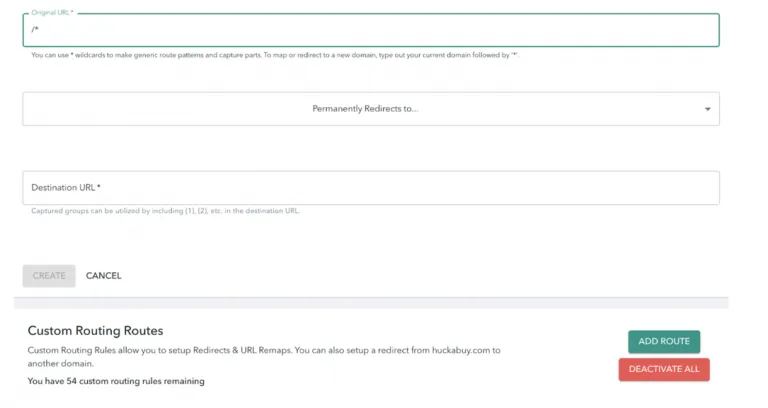 Content Curator Dashboard
Huckabuy Content Curator enables you to improve your SEO by updating your existing content and providing further resources to your users — all in less than 10 minutes (probably).
You can access Content Curator through the Huckabuy Dashboard. Once you've landed on the Content Curator tab, you can then use this tool to update your web pages with new content like related articles, rich result content (like FAQs), and helpful videos.

When you add external resources to your web pages, you'll also be able to add your own comment on the shared article. This will give your readers more context about the resource, and it will add new content to your page for search engine crawlers. The example below shows an example of what a curated article looks like after it's been published.